RECAP-2017 at a glance (Year Review)
2017 is on the edge and would just disappear in a few moment. We spent one year more of our lives successfully. At the end of the day, it's all about what's on the shelf at the end of the year. Another fresh new year is here another year to live, to banish worry, doubt, and fear, to love and laugh and give. A new year can begin only because the old year ends. For me the end of the year is always a time to reflect and recharge my energies. This is a new year, a new beginning, And things will change.It is always important to know when something has reached its end. Closing circles, shutting doors, finishing chapters, it doesn't matter what we call it; what matters is to leave in the past those moments in life that are over.
Let's look back at the going year and revise some of the major events take took place around the world during this year: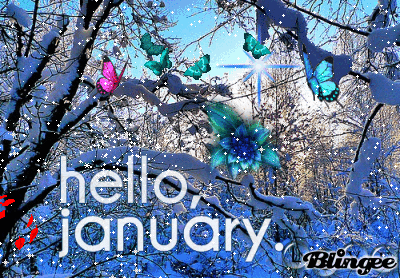 1) JANUARY
Donald Trump is inaugurated as the 45th President of the United States of America. * 105th Women's Australian Open: Serena Williams defeats Venus Williams becomes player with most wins in major tournaments (39).
 105th Men's Australian Open: Roger Federer beats Rafael Nadal to win his 18th Grand Slam.
2)

FEBRUARY

* Qatar Airways achieves the longest-ever commercial flight in service when its B777 aircraft lands in Auckland after a 16 hour and 23 minutes flight from Doha.
* Discovery of 7 Earth-sized planets orbiting star Trappist-1 announced in Journal "Nature" – raises possibility of alien life.
* 89th Academy Awards: Best Picture "Moonlight" (after mix-up), Best Director Damien Chazelle, Best Actor Casey Affleck, Best Actress Emma Stone.
3) MARCH

* At least 65 killed in landslide at rubbish dump near Addis Ababa, Ethopia.
* Disney refuses to cut gay moment in film "Beauty and the Beast" for Malaysian censors, instead pulls film from Malaysia.
* Tomb of Jesus reopens after restoration in Jerusalem.
* Britain introduces 1st new pound coin in 30 years with secret security feature inside to stop counterfeiting.
* World's largest dinosaur footprint at 1.7 metres found in Kimberley, Western Australia.
* Mudslides caused by heavy rains sweep through Mocoa, Colombia killing more than 200.
4)

APRIL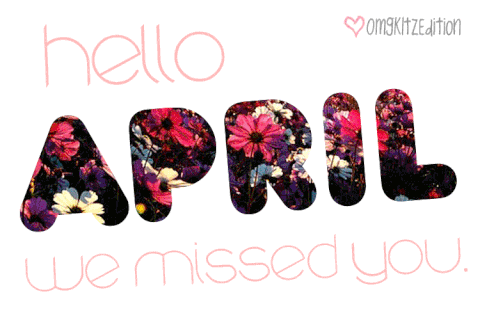 * Bob Dylan receives his Nobel Prize for Literature at a private ceremony in Stockholm.
* Alibaba becomes the world's largest retailer according to US Securities and Exchange Commission.
* Suicide car bombing in Mogadishu, Somalia kills at least 17, Al-Shabaab group claim responsibility.
* 81st Masters Golf Tournament: Spanaird Sergio Garcia wins his 1st major after beating Justin Rose in a playoff.
* Edward Enninful is announced the new Editor of "British Vogue" its first male and black editor.
* Suicide car bomb targets buses carrying Syrian evacuees at Rashidin, 126 killed including 70 children.
* Gift Ngoepe becomes 1st black African to play in Major League Baseball, for the Pittsburgh Pirates.
5) MAY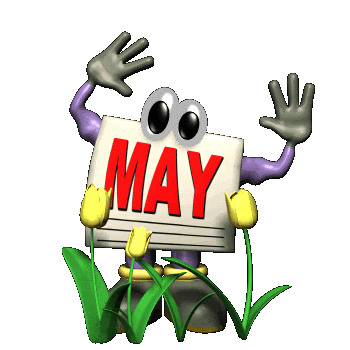 * MTV becomes 1st major awards show to adopt gender-neutral categories – Emma Watson best film actor, Millie Bobby Brown best TV actor.
*  "Baahubali 2: The Conclusion" becomes the highest grossing Indian box-office film ever earning $120 million.
* Apple becomes the first company to be worth more than $800 billion.
22 year old UK blogger halts spread of global ransomware cyber-attack by accidentally identifying "kill switch".
 Suicide bombing at Manchester Arena, England, after Ariana Grande concert kills 22 and injures 59.
 UEFA Europa League won by Manchester United 2-0 against Ajax in Stockholm.
  Facebook's Mark Zuckerberg receives an honorary degree from Harvard University, after dropping out in 2004.
 In Bangalore, India, white puffy toxic foam begins spilling out of Varthur Lake onto city streets.
Tiger Woods was arrested and charged with driving under the influence in Florida.
6)

JUNE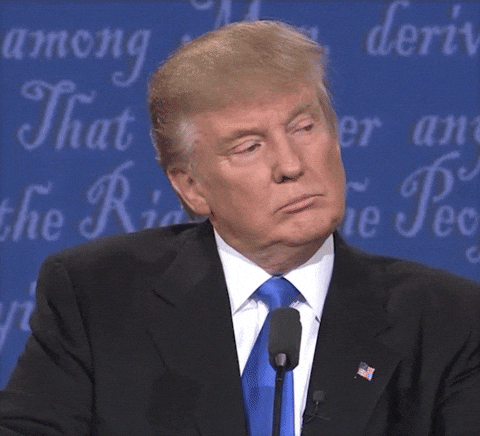 * US President Donald Trump announces the US is withdrawing from the Paris Climate Agreement.
* Montenegro becomes the 29th member of NATO.
* Tennis player Venus Williams causes car accident that leads to death of another passenger in Palm Beach, Florida.
* 116th French Open:
Rafael Nadal beats Stan Wawrinka to become 1st man to win title 10 times. (Men)
Jeļena Ostapenko beats Simona Halep to claim her 1st grand slam title. (Women)
* UN states Yemen cholera epidemic reached 200,000 cases, with 1,300 deaths. Worst cholera outbreak anywhere in the world.
* Tanker carrying fuel bursts into flames near Ahmedpur East, Pakistan, killing more than 200 people.
7) JULY
* Canada celebrates 150 years since its formation.
* North Korea tests first successful intercontinental ballistic missile into Sea of Japan.
* Sri Lankan government confirms outbreak of dengue fever has killed at least 227.
* English footballer Wayne Rooney announces he has left Manchester United after 13 years to rejoin Everton.
* Iraqi Prime Minister Haider al-Abadi proclaims victory over Islamic State forces in Mosul.
* 124th Wimbledon Tennis:
– Garbine Muguruza beats Venus Williams. (Women)
-Roger Federer beats Marin Cilic for a record 8th title. (Men)
* "Depacito" by Luis Fonsi ft. Daddy Yankee becomes the most streamed song ever, played 4.6 billion times.
* Singer Justin Bieber barred from performing in China by Beijing Municipal Bureau of Culture citing his "bad behavior".
* Ram Nath Kovind becomes 14th President of India.
* Amazon founder Jeff Bezos briefly becomes world's richest man at $91.4bn overtaking Bill Gates for half a day.
8)

AUGUST
* Iranian President Hassan Rouhani is elected for his second term as President.
*Footballer Neymar signs 5-year deal with club Paris Saint-Germain in a $263 million world-record transfer from Barcelona.
* Usain Bolt races his last race, coming third in the 100m at IAAF World Championships in London.
* The Walt Disney Company announces plans to create its own streaming service, cancelling ties with Netflix.
* 100 year-old fruit cake by Huntley & Palmers deemed "almost eatable" after being discovered in hut used by Captain Scott's expedition in Antarctica.
* More than 60 children reported to have died at Gorakhpur Hospital, India, prompting an investigation.
* Emma Stone is the year's highest-paid actress with $26 million, according to Forbes.
*  Indian spiritual leader Gurmeet Ram Rahim Singh is convicted of raping two of his followers in Panchkula.
* North Korea launches missile that flies over Japan, the country's J-Alert warning system warns people to take cover.
* Monsoon rains in Mumbai cause chaos closing schools and airports.
* International Organization for Migration states 18,500 Rohingya Muslims have fled from violence in Myanmar's Rakhine state after 110 deaths, making for Bangladesh.
9) SEPTEMBER
* 8.2 earthquake hits south-west of Pijijiapan, Mexico killing at least 90, strongest Mexican quake in a century.
* 74th Venice Film Festival: "The Shape of Water" directed by Guillermo del Toro wins the Golden Lion.
* 137th Men's U.S. Open: Rafael Nadal defeats Kevin Anderson.
* Hurricane Irma leaves 7 million US homes without power in Florida and Georgia.
* Lady Gaga confirms her battlle with chronic illness fibromyalgia.
* Apple unveils premium iPhone X costing $999, along with iPhone 8.
* International Olympic Committee announces Paris (2024) and Los Angeles (2028) will host the Olympic games.
* Selena Gomez reveals she had a kidney transplant, because of lupus, donated by her friend Francia Rais.
* 7.1 earthquake south east of Mexico City kills over 300.
* Women are allowed in King Fahd International Stadium in Riyadh for the first time during Saudi Arabia's 87th anniversary celebrations.
10)

OCTOBER * Stephen Paddock shoots dead 58 people, injuring 489, at a concert in Las Vegas in the deadliest mass shooting in American history.
* Nobel Prize for Physics awarded to Rainer Weiss, Barry C. Barish and Kip S. Thorne "for decisive contributions to the LIGO detector and the observation of gravitational waves".
* Nobel Prize for Chemistry awarded to Jacques Dubochet, Joachim Frank and Richard Henderson for their work on cryo-electron microscopy.
* British writer Kazuo Ishiguro is awarded the Nobel Prize for Literature, American economist Richard Thaler for Economics.
* Terrorist bomb attack in a truck in Mogadishu, Somalia leaves at more than 300 dead and hundreds injured.
* Actress Alyssa Milano tweeting "If you've been sexually harassed or assaulted write 'me too'" prompts flood of replies across Facebook, Instagram and Twitter.
* Jacinda Ardern is sworn in as Prime Minister of New Zealand, becoming the world's youngest female head of government.
* Manushi Chhillar of India was crowned Miss World 2017.
11) NOVEMBER
* Boiler explosion at a NTPC government-run coal-fired power plant in Rae Bareli, India, kills 29.
* Paradise Papers are leaked; 13.4 million documents from offshore investment firm Appleby, mentioning Queen Elizabeth and Wilbur Ross US Secretary of Commerce.
* Extreme smog in Delhi, India, leads Indian Medical Association to declare "a state of medical emergency".
* Louvre Abu Dhabi is inaugurated, largest art museum on Arabian peninsula.
* Largest Singles Day sales ever – Alibaba says its sales alone were $25.3 billion.
* 7.3 earthquake hits near Halabjal, Iraq, on border with Iran, killing over 500 people, with 7,000 injured.
* Britain's Prince Harry and Meghan Markle announce their engagement.
* World's longest recorded rainbow – 8 hrs 58 min in Taipei's Yangmingshan mountain range.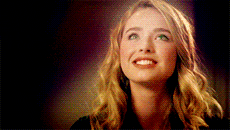 12)

DECEMBER
* First pizza party in space held by astronauts of the International Space Station.
* Russia is banned from the next Winter Olympics in South Korea over state-sponsored doping.
* Online store Amazon begins operations in Australia.
* Virtual currency Bitcoin rises in value, passing $18,440 on some exchanges.
* Cristiano Ronaldo wins his 5th FIFA Ballon d'Or to equal Lionel Messi's record.
* Saudi Arabia announces an end to its 35 year ban on cinemas.
* The Walt Disney Company buys most of 21st Century Fox for $52.4 billion.
Hope you had a revision of the events which took place around the year. Do see what happened in your birthday month and Enjoy your new year. Make new memories.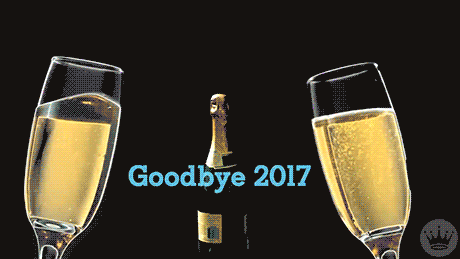 #HappyNewYear