5 movies that fought against social stigma
The power to express oneself can be done in various forms. Movies turn out to be the best way to bat against social stigmas and give us certain characters which we remember for a long times. At times, the strong messages they give can bring about a sea-change in the mindset of people and question the existing norms.
Here is a list of few films which portrayed strong,dark, bold and thought-provoking story-lines-
Pink:
A powerful movie which focuses on issues such as rape and molestation. This movie brought about a strong performance by the actors, and threw light on how three women fight to catch hold of their molesters and gets them punished.  The concept of what a "NO" actually means and how it is absolutely wrong to judge women by their attire is what this film is all about.
Lipstick Under My Burkha:
A beautiful film which shows the lives of four different   women and their sexual needs. These women are oppressed and suppressed in  their lives. And it is in a parallel world where they can be themselves without any judgments, comments or remarks.
Schindler's List:
One of the most celebrated and criticized movies of Steven    Spielberg,  it focuses on Schindler, a German and Itzhak Stern, a Jew accountant. The plot revolves around how Schindler helps and saves his 'Jews' despite the   Holocaust restores faith in humanity and in human race, and also the beautiful                relationship they share.
 Padman:
Through Padman, R. Balki tells us an inspiring story of Arunachalam   Muruganantham who invented low-cost sanitary napkins in India. Ina country  where menstruation is still considered as a taboo and is not talked and discussed about, this film raises important questions and makes up people to sit up and take   notice of such a relevant film in today's times. It forces the mass to discuss an issue  which most people are scared of mentioning.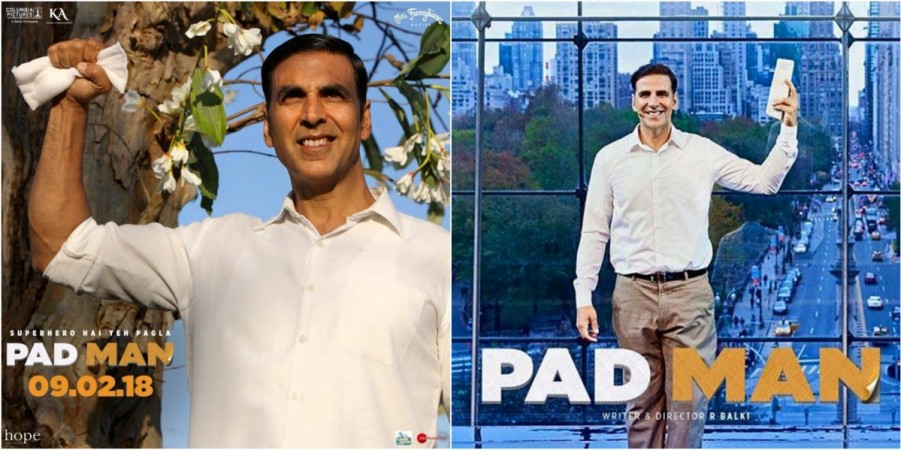 Dangal:
In a country where cricket is the only sport which is given importance and worshiped , Dangal brings about a freshness by focusing on wrestling. The film potrays a father-daughter relationship and how women at large, are forced to   give preference to their homes over careers , and how gender defines career in a  country like ours. The film focuses on Mahavir Singh Phogat and Geeta Kumari               Phogat and their strong relationship and how Geeta won gold at the 2010  Commonwealth Games in Delhi.
Films are not just for entertainment but also question pre-existing norms and rules of the society. These films spoke against stereotypes and raised issues which people are afraid to discuss.